I would like to start this blog article by announcing that this is one of the best Sauvignon wines I have ever tasted. Earlier I have written and given tribute to the New Zeeland Pinot Noir wines, but now it's time for the next New Zeelands gold in white wine making. The grape truly loves the climate and producers increase their quality for every vintage.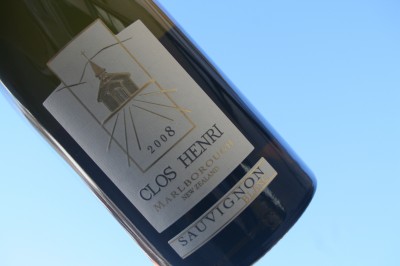 The wine has a light yellow color with a sophisticated aromatic fragrance with hints of black currant leaves, kiwi and asparagus. And the taste is so fabulous… Great balance and multi structured flavor will meet you all the way. The fruit taste is dry with superfresh aromas of peach, kiwi, grapefruit and black current.
I am so impressed with this fabulous effort that in my opinion can easily compete with some of the best Sauvignon Blanc wines from Bordeaux. I can already now reveal that Clos Henri Sauvignon Blanc 2008 is nominated in challenge for Vinblogg wine of the year award 2011.
Thanks for producing this fantastic dream wine!
https://youtube.com/watch?v=Y1D3a5eDJIs%3Ffs%3D1